Bangalore is a beautiful place with lovely weather any one would love and wish to stay here, but every good thing have some drawbacks too . Everyday changing weather is not so good for our little ones and catching cold is so easy , when weather is so confusing . We are living on top floor of our building and its usually warm whole day and cool in morning and night and my girl just dont want to cover herself with blanket during night. As a result we have to wake up midnight as she was unable to sleep with block nose and then we all are sleep deprived and drowsy next day with a cranky baby and tierd mommy.Thankfully i discussed this problem with my doctor and she suggested me for nasal saline drops. Saline drops is safe and can be used by anyone as a first line treatment.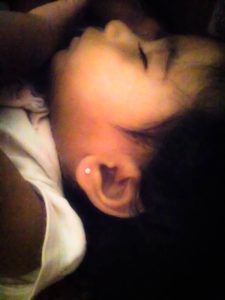 let me share some helpful information for Nasal saline drops and some quick mommy tips
Can be used as first line treatment as it is safe to use.
Nasivion saline dosage should checked before giving for babies and kids.
Nasal saline drops can be used for both kids and adults too.
If the cold is more you can consult doctor for further treatment.
But this is really effective when your baby is so cranky and not able to sleep peacefully.
Try putting blanket once your baby is in deep sleep.
Or for the ones like me who knows mommy is acting smart and wake up as soon as mommy try putting blanket, we make her wear full night suits or double cotton layer as per climate.
 Always consult your doctor before giving any medicine to your baby , we all share what works best for us and baby so i am sharing mine. Hope this is helpful for all my mommy friends.
take care babies and sleep peacefully.
All mommies take care of your little ones, try including healthy diet according to season as it helps to build good immunity and they don't catch cold easily. Hope my little tips is helpful for all.